Rubbish Skip Perth
Greedy Bins are leaders in Rubbish removal Perth due to their efficient, reliable, hassle-free services, outstanding customer service and great rates. Whether you are renovating your home, undertaking a garden landscaping project or just having a garage clear out, we can supply skip bin hire Perth and rubbish bins Perth when and where you want it and recycle and dispose of it using environmentally responsible processes.
What Rubbish Can Be Put In a Skip Bin?
We collect all types of rubbish removal Perth including domestic, green waste, E-waste, white goods and commercial waste items. There are some items that cannot be disposed of including bricks, sand, soil, concrete, pavers, tiles, rubble, dug up lawn and tyres. We also cannot accept toxic or chemical waste such as asbestos, food, liquids, paint, batteries and contaminants.
To avoid fees, please feel free to give us a call if you are unsure about whether you can or cannot dispose of a particular item.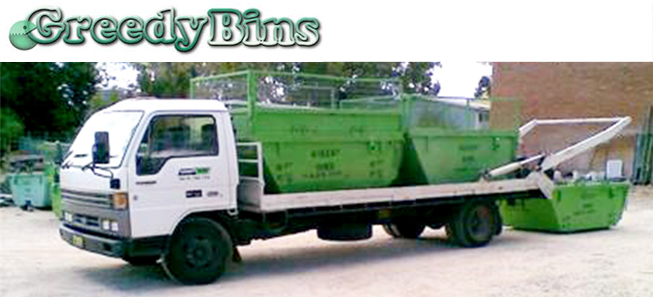 Skip Bin Size
Once you know what rubbish you can dispose of in a skip bin, the next question is what size skip bin do you need. Here at Greedy Bins we have a range of skip bin sizes from 2.5m3 which is equivalent to 10 wheelie bins, all the way to 4.5m3 which is equivalent to 18 wheelie bins. A top tip is to sort through all the rubbish you have, sell and donate and recycle what you can and pile up what is left. This will give you a better idea of the size of bin you need and will ensure you are only throwing away what is absolutely necessary.
Of course we are always available to help you choose the right size skip bin for your needs.
Skip Bin Duration
Our standard skip bin hire period is seven days, however you can book a skip bin for longer periods with additional charges applying. Please give us a call prior to booking and we will give you an accurate quote.
How to Book Rubbish Skip in Perth
Booking our rubbish removal Perth services is easy. You can call our friendly customer service team or email us on info@greedybins.com.au with your exact requirements. We will then process your booking and deliver your rubbish bins Perth when and where you need it.
How Much Does a Rubbish Skip Cost
Our waste removal Perth services vary depending on the size of your skip bin, the length of hire and the waste type. However we do offer the best prices and ensure complete value for money. In addition you will be getting great service, we are happy to offer help and advice and we ensure prompt, reliable and hassle-free service.
Why Choose Us
Serving the northern suburbs and Perth metro area, our outstanding reputation as leaders waste removal and suppliers of rubbish bins Perth is based on our friendly, useful and knowledgeable advice and years of experience in the industry.
We have a zero waste policy and our aim is to educate people on the proper methods of waste disposal so we can all protect the environment for future generations to enjoy.
We have great relationships with recycling centres and ensure we ethically and responsibly dispose of waste to reduce landfill sites.
Simply search skip hire near me and click on Greedy Bins for your rubbish pins Perth hire.
Best Price
Fast, friendly service and low prices Senior's Discounts* conditions apply
Household
Garden
Domestic Waste
7 Day Delivery
Open Monday To Sunday, 7.30am - 5pm
Including Public Holidays
We take garden prunings, white goods, metal, furniture, rubbish
One cubic metre = One level 6x4 trailer
Mattress disposal extra