How To Consider The Right Skip Bin Hire For Your Needs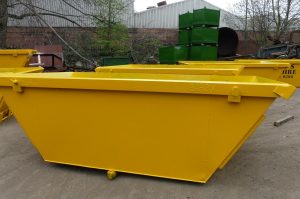 Using a skip bin hire in Perth is hands down the most efficient way of getting rid of your waste. People use skip bins for a wide range of uses. From household and garden clean ups to construction and demolition projects, there aren't too many things that all waste removal have in common. This is why it is essential to get a skip that caters to your needs.
Not all skip bins are the same
It can be tempting to think of all skip bins as basically the same thing but this is not the case. Just like your council bins facilitate different types of waste, so too do skips. There are many factors to consider when you're thinking of getting a skip bin hire in Perth, otherwise you may end up with something quite different from what you hope for. So make sure you keep in mind exactly what you need so that you can choose what works for you.
Some things to think about when you choose a skip
Skip bin sizes – The first thing you should probably consider is how much waste you are going to throw away and by the same token, what size skip bin is appropriate for your project. This is because you don't want to pay more than you need to by renting a larger bin but similarly you don't want to have too much waste that you have to get a second bin.
Types of waste – Different types of waste have different handling requirements and are managed in different ways. Therefore, skips often take specific waste types and prohibit others. It is essential that you plan what you're going to throw away so that you can get a bin which allows all your waste materials.
Design of the skip – The design is something that people often forget to consider but it's a vital part of the equation of whether the skip bin is right for you.
Ease of loading – If you're looking to get rid of heavy items including white goods or furniture then it might be worth getting a bin that has easy access than one with high walls otherwise you may find lifting these items and placing them in the skip to be quite challenging.
Get the best prices on waste bins in Perth!
Another thing many people  should consider before hiring skip bins in Perth is prices. Greedy Bins aims to give you the best service for a fraction of the price of our competition. We offer the cheapest skip bin hire in Perth meaning that you'll always get a good value deal.  If you need to get rid of your waste give us a call on 0419 760 174.
Best Price
Fast, friendly service and low prices Senior's Discounts* conditions apply
Household
Garden
Domestic Waste
7 Day Delivery
Open Monday To Sunday, 7.30am - 5pm
Including Public Holidays
We take garden prunings, white goods, metal, furniture, rubbish
One cubic metre = One level 6x4 trailer
Mattress disposal extra